LATEST NEWS FOR SEPTEMBER 2002
Our invitation is extended to discover various Asian American leaders listed below, information on our past victories and the many great things that are presently happening in our communities.

Read about the following in our September edition:

For an upcoming article, we are seeking your views on your choices from the Asian/Asian Pacific American communities of the most successful, prominent and high-profiled example of the following
Actor/Actress
Film Producer/Director
Landmark Film
Musicians/Artist
Community Leader
Politicians
Athlete
Pioneer (Actor/Actress)
Click HERE to share your choices and the reasons behind your respective choices.
YOUR MUSICAL INPUT IS NEEDED as we seek identify the best songs from our music artists.
Click HERE to have your opinion heard on the following music groups:
Francis Kim (folk rock)
Noel/Maggie (r&b ballad)
SuperChick (CCM)
Rachael Lampa (CCM)
N.E.R.D. (hip-hop/rock)
Junoon (rock)
String Cheese Incident (jam band)
Gorillaz (hip-hop)
A-Mei (r&b/pop)
Moulann (r&b/pop)
Regine Valesquez (r&b/pop)
Vanessa Mae (classical/pop)
Bad Candie (rock)
Lourds (rock)
Click HERE on your views if people would come to a Hollywood night club showcasing prominent Asian Pacific American music artists.
FEATURED ARTISTS & LEADERS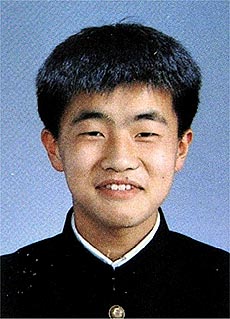 TOSHIYA KUGE
He was on his way back to college in Japan when he boarded the ill-fated
Flight 93.
Before being killed during the 9/11 tragedy, Toshiya Kuge was a 20-year-old
Waseda University
sophomore student from Tokyo, Japan. He was studying science and engineering at Waseda .
He grew up in Toyonaka City and graduated in 1999 from Kitano High School. Kuge grew up in Toyonaka City, and graduated in 1999 from Kitano High School, where he was a well-regarded student and goalkeeper on the soccer team.
He also played linebacker in American-style football and was a big fan of the Pittsburgh Steelers. In fact, Toshiya had his Pittsburgh Steelers jersey with him on the flight and died 80 miles from where the Steelers play their games."
Toshiya Kuge "wanted to be friends with people" and to study in America, he wrote in an essay for a class he took earlier in 2001 at the University of Utah.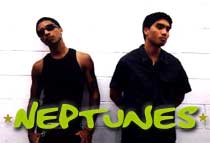 NEPTUNES
They (Pharrell Williams and
Chad Hugo
- 2002 ASCAP Songwriter of the Year Award winner) are one of today's most successful hip-hop production team over the past five years. Since
they
were discovered by Teddy Riley in high school, their punctuating beats and syncopated rhythms fueling a unique sonic aesthetic have been heard from artists such as Jay-Z, Mystikal, Backstreet Boys, Brittany Spears, Noreaga, Kelis, Ol' Dirty Bastard, Janet Jackson, Mary J Blige, Babyface, Usher and No Doubt.
Their influences ranges far and wide from artists such as Stevie Wonder to Steely Dan, Donny Hathaway to America
The Neptunes have released a new "In Search Of…" c.d. under the name of N*E*R*D (Pharrell and Chad with school friend - Shay Haley) that mixes hard hip-hop beats to black psychedelic pop to classic rock to new wave that will bring a new beguiling sound to the pop landscape.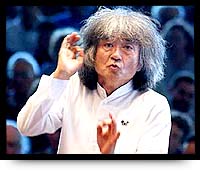 SEIJI OZAWA
This conductor/music director was born in 1935 in Shenyang, China. He studied at the Tokyo's Toho School of Music.
In 1959 he won first prize at the International Competition of Orchestra Conductors held in Besançon, France and won the Koussevitzky Prize for outstanding student conductor in 1960.
Leonard Bernstein appointed him assistant conductor of the New York Philharmonic for the 1961-62 season. His career afterwards consists of being with the Chicago Symphony Orchestra's Ravinia Festival (1964), Toronto Symphony (1965 to 1969), San Francisco Symphony (1970 to 1976). He became an artistic director of Tanglewood in 1970 and began his tenure as music director of the Boston Symphony Orchestra in 1973. He had the longest tenure of any music director currently active with a major orchestra.
In the fall of 2002, Ozawa will assume the post of music director of the Vienna State Opera.
Ozawa has recorded with the Boston Symphony Orchestra, Berlin Philharmonic, the Vienna Philharmonic, the London Philharmonic, the Orchestre National de France, the Orchestre de Paris, the Philharmonia of London, the San Francisco Symphony, the Chicago Symphony, and the Toronto Symphony, among others.
His awards including being named a Chevalier de la Légion d'Honneur by French President Jacques Chirac, recognizing not only his work as a conductor, "Musician of the Year" by Musical America and the first recipient of Japan's Inouye Sho (the "Inouye Award," named after this century's preeminent Japanese novelist) recognizing lifetime achievement in the arts.
In 1992 Ozawa co-founded the renowned Saito Kinen Festival.
Ozawa received Emmys for BSO's PBS television series Evening at Symphony in 1976 and for Individual Achievement in Cultural Programming, for Dvorák in Prague: A Celebration, with the Boston Symphony Orchestra in 1994.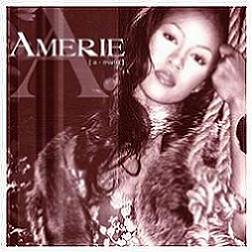 AMERIE
This
stunning product
of a military family and a bi-racial family (her mother is from Korea and her dad is an African-American from North Philly was influenced by her mother's artistic passions.
Her creative background was composed by her mom's talents as painter, singer and classical pianist that was supplemented by her father's old soul collection - along with a great appreciation and acknowledgement that "He" (and her parents' prayers) was in control.
Though she graduated from Georgetown University with a degree in English and Fine Arts, her passion for music bought her to the attention of DC native Rich Harrison, whose production skills had already caught the ears of noted industry heavyweights Jeff Burroughs and Darryl Williams of Rise Entertainment and Edwin Holmes of EHM.
Their demo resulted in a record deal with Columbia Records resulting in the album entitled "All I Have," along with collaborations with labelmates Nas and Royce da 5' 9". Her first single was the song entitled "Why Don't We Fall in Love?"

JIN THA MC
Check out
Jin's
(aka
Jin Auyeung
)
music
where he won the
Azn freestyler
who won 7 weeks in a row on BET's freestyle friday. The
rapper
has signed with Ruff Ryders record label. One of the things that helped
him
win the freestyle battle was
his slanted eyes
...when you have someone who can freestyle as good or better as most common American rappers, yet is not white or black, it has such a greater appeal. A
Chinese American
respected freestyle battle
veteran
was featured recently on BET's 106 & Park for 7 straight weeks and was included in their "Hall of Fame."
He
is now
signed
with Rough Riders.
He
was also recently on HOT 97
Carrie Ann Inaba and Diane Mizota
are featured in "Austin Powers in Goldmember" (the third Austin Powers film).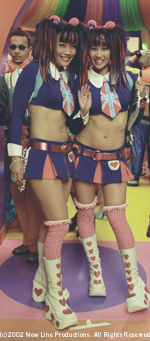 In the movie, they are the "Fook Twins." Inaba (who was also in "Austin Powers II: The Spy Who Shagged Me" as one of the Felicity Dancers) plays Fook Yu and Mizota plays Fook Mi. They are the ultimate Austin Powers fans will go anywhere to see him while dressed in outrageous attire.
Carrie Inaba was one of the main dancers in Madonna's Girlie Show World Tour and danced alongside Ricky Martin in his 1999 World Tour.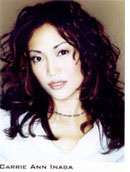 For three years, she was a Fly Girl on In Living Color. Soon she will be helping to choreograph routines for the Miss America Pageant and on a tv show entitled "World Super Models.
Diane Mizota's background was in local studios such as the Performing Arts Center in Van Nuys and The Edge. This Danville native has been seen in Friends, Nikki, Suddenly Susan, Boogie Nights, Lord of Illusions and Batman & Robin. She has also accompanied Prince, Garth Brooks, and Smashmouth in their music videos - in addition to Gap and Dr. Pepper commercials.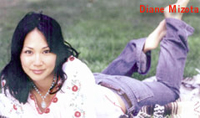 In 2002, she is the host of
"Filter on G4tv"
- a half-hour television show dedicated to providing entertainment, news and information about video, computer, online, and wireless games. Her other hosting credits include The Back Row, PAX-TV's Forbidden Secrets, Microbe Man and GM Onstar. Her TV credits include King of Queens, Passions, MTV's Undressed, Get Real, Ally McBeal, ABC's Cinderella, The Drew Carey Show and Fame LA. Her additional movie credits include Miramax's A View from the Top and Imposter. She has also wrote, produced and starred in a sitcom presentation to
HBO/Warner Bros. TV Workspace
on the lives and experiences of three dancers -- Mizota and two of her friends.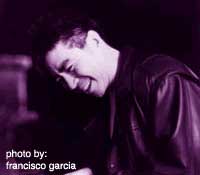 Jon Jang was born on March 11, 1954 in Los Angeles. After the tragic loss of his father in a plane accident in the Grand Canyon in 1956, Jon and his brother and sister were raised single-handedly by his mother in Palo Alto. Jon dropped out of academia (over his mom's wish to be a chemical engineer) and began piano lessons at the late age of 19.
Jang was accepted at the Oberlin Conservatory of Music and awarded the Lydia Lord Davis scholarship. He studied piano with Wilbur Price and composition with Wendell Logan while receiving a B.Mus degree in piano performance in 1978.
Jang has created music that he has called "two flowers on a stem" - a metaphor expressing the symbiotic relationship of his cultural identity as a Chinese American as well as his musical philosophy of honoring tradition and encouraging innovation. "My music does not come from the third stream, but the flowing stream."
Jang has received commissions from the National Endowment for the Arts, The Library of Congress, Kronos Quartet, Berkeley Repertory Theatre, Chanticleer, Brava! for Women in the Arts, Kulintang Arts, Cal Performances - University of California at Berkeley and the Walker Art Center in Minneapolis' "When Sorrow Turns to Joy - Songlines: The Spiritual Tributary of Paul Robeson and Mei Lanfang."
He composed the score to dramatic adaptation of Maxine Hong Kingston's "The Woman Warrior."
Jon Jang's ensembles have toured at major concert halls and music festivals in China, South Africa (1994), Europe, Canada and the United States. Jang has recorded with distinguished artists such as Max Roach, Maxine Hong Kingston, James Newton, David Murray, Zhang Yan and Jiebing Chen.
OUR GOALS
The purpose of this section is the following:
OPPORTUNITY
to discover more about our dreams
UNDERSTANDING
our fears and our hopes and
UNCOVERING
invaluable and missing information


ADDITIONAL INFORMATION
For additional and specific details on the information listed below, please CLICK on the "Titles" listed below.


APA & MEDIA NEWS
IN MEMORY OF 9/11
In light that the tragedy of 9/11 occurred one year ago, please join us in remembering the many innocent victims that died on September 11, 2001. A brief review of that tragic day can be found by clicking HERE, with President Bush's speeches during this historic time that is listed HERE and a brief overview of Osama bin Laden can be viewed HERE.

THE DRAGON'S ROAR'S!
On Sunday: September 1, 2002 - a vast array of artists from throughout the United States and Asia gathered together at the Asian American Music Festival entitled "The Dragon's Roar!"

Rap music will be represented by the Japan's MeYou (the event's headliner) and Prach Ly (Cambodian American poet) who spoke of Pol Pot and other social ills.

The d.j. scene will be represented by Hong Kong's Digital Cutup Lounge - West who will bring transient Asian fusion music throughout the entire evening.

Rock fans will enjoy Houston's (Texas) Bad Candie, Tampa's (Florida) TitoFelix and CreAsian intense energy.

Urban r&b/dance fanatics will thoroughly enjoyed the music of Las Vegas' Sirena.

Corrine May will soothe the souls of people that love adult alternative music that reaches the soul through great and passionate vocals.

UCLA-based Ill Again will satisfy any fans of great music that combines hip-hop, rock, jazz, humor and other diverse music within their "off the wall" performance.

San Francisco's Flibbertigibbetts will be providing their animation trailer, along with the clips from Brian Mayeda's "Buddhaheads."

The event's emcees are Amy Anderson (Korean American comic who is the host of the upcoming "Asian Invasion at The Laugh Factory"), Calvin Jung (acclaim actor whose last major appearance was in Lethal Weapon 4) and Eddie Mui (who has numerous high-profiled theater credits) in this rare night of unity within the Asian Pacific American communities.

In addition to Flibbertigibbetts' animation shorts, trailers from various movies such as Buddhaheads (featuring Calvin Jung and Eddie Mui), The Red Thread (starring Keiko Agena and Eddie Mui) and Love Among Us (Korean American drama).

In memory of 9/11, the event is supporting the efforts of CPC's Relief Services that is provided immediate services to the victims of NYC's Chinatown, that was dramatically affected by the attacks.

JACKIE CHAN
Jackie's future movies include The Tuxedo, Highbinders, Shanghai Knights, remake of Jerry Lewis' The Bellboy, film with Roberto Benigni and Rush Hour 3.

"The Tuxedo" is the first film that Jackie has done for DreamWorks. Spielberg and his family are big fans of Jackie.

In Highbinders, Jackie plays a policeman helping people who escape from China on a boat. It's the first movie where he dies, but he becomes a "ghost-policeman/angel policeman.

As per Jackie's website, he hasn't stopped working since 1970.

SEIJI OZAWA LEAVING BOSTON SYMPHONY
Seiji Ozawa made his final farewell performance with the Boston Symphony at the Tanglewood Festival in the Berkshires in July 2002. The facile and poetic Ozawa has been at the helm of the Boston Symphony for 29 years.

Though many felt he didn't maintain the orchestra's high standards, he was very popular with the public and raised a great deal of money for the symphony. This is evident at a recent celebrity gala (with John Williams, Mstislav Rostropovich, Gil Shaham, Jessye Norman, Marcus Roberts and Steven Spielberg) and BSO program that had attendance figures of more than 41,000 while raising about $350,000.

007 MEETS RICK YUNE!
Rick Yune is part of the cast of the 20th edition of the James Bond franchise entitled "Die Another Day" that will be released on November 22, 2002. Film is being directed by Lee Tamahori and produced by Michael G. Wilson and Barbara Broccoli. The script was written by Neal Purvis and Robert Wade. The flick will feature Pierce Brosman and Halle Berry, with a cameo from Madonna (along with the title song). Click HERE to view the movie's trailers.

"LING" - A SECRET AGENT
Lucy Liu and Antonio Banderas are featured in the upcoming movie entitled "Ecks vs. Sever." Lucy plays the "perfect" agent (Sever) who has gone bad and Antonio (Ecks) as the character who must terminate her. The film also stars Gregg Henry, Ray Park, Talisa Soto and Miguel Sandoval and is produced by Elie Samaha, Chris Lee, Andrew Stevens and Kaos. Tracee Stanley is the executive producer.

BOOK ON APA PLAYWRIGHTS
The book "Asian American Playwrights: A Bio-Bibliographical Critical Sourcebook" includes information on the vast majority of prominent Asian Pacific American playwrights

Some of the people described include artists such as:
Brenda Wong Aoki
Jeannie Barroga
Frank Chin
Ping Chong
Govindas Vishnudas Desani
Maura Nguyen Donohue
Philip Kan Gotanda
Jessica Hagedorn
David Henry Hwang
Dan Kwong
Cherylene Lee
Sandra Tsing Loh
Jude Narita
Lane Nishikawa
Diana Son
Chay Yew
M. NIGHT SHAYAMALAN'S ABC SPECIAL
In a rare occurrence, an Asian Pacific American is the host of a network television during prime time.
Host M. Night Shyamalan (writer/director, Signs, The Sixth Sense, Unbreakable) explores the compelling phenomenon of fear by exploring our most spine-tingling scares in this ABC special.
In each of the special's ten segments, real people describe a true frightening experience, exploring how that fright altered their behaviors and lives.
Hear various people's stories of experiencing fear in the special.
M. Night Shyamalan's Signs of Fear also explores terrors like alien abduction and poltergeists. All of the people in this program face fears so powerful, they change their lives to escape ever having to endure them again.
In addition to the true life stories, M. Night Shyamalan's Signs of Fear uses footage from his films and others ? such as Poltergeist and Twister ? to illustrate the emotion of fear.
HUD'S MICHAEL LIU SPEAKS
Michael Minoru Fawn Liu is the Assistant Secretary for Public and Indian Housing (PIH) at the Housing and Urban Development (HUD) was the keynote speaker at OCA 2002's National Convention, whose sponsors included State Farm Insurance, General Motors and Verizon.
Liu oversees the administration of all public housing and Native American programs and has been involved with public policy affecting community development since 1978.
His commitment to public service includes a decade as a legislator in the Hawaii State House of Representatives and Senate.
The OCA Chinese American Pioneer Award was presented at the convention to the following:
EWP's 2003 officers are:
Lissa Lee - General Manager KCET)
Marilyn Tokuda - Arts Education Director,
Stefanie Y. Wong - PR/Marketing Manager
Tim Starks - Business Manager
Nancy De Leon - Development Associate
Lynn Fukuhara Arthurs - Board Chairwoman
Wendy Fujihara Anderson - President
Gay Yuen Wong - Vice President
Paul Tanaka - CFO
Daniel M. Mayeda - legal counsel and board director Board of Directors

Richard Chang, Tim Dang, Suzie Fung, Mark Hsu, Hon. Robert M. Kawahara, George Kiriyama, Norbert Tan & Chinworth Yao.

Honorary Council of Governors include: John Woo, Terence Chang, Beulah Quo, George Takei, George and Sakaye Aratani, Gareth C.C. Chang, Gordon Davidson, David Henry Hwang, Senator Daniel Inouye, Robin M. Kramer, Gregory Peck, John Randolph, Graham Y. Tanaka, Robert Wise, Hon. Delbert and Dolores Wong.

SAN FRANCISCO'S ALLEYWAY TOURS
Teenage tour guides at San Francisco's Chinatown Alleyway Tours provide historic information on Chinatown (aka "C-Town") - where 30% of the population is Chinese and with one of the world's largest population of Chinese-speaking resdients outside of China.

Their tours include personal history, social commentary and uncomfortable little-known "truths" such as the 1880's "Oriental School" (purpose is to separate themselves from Asians and Mongolains" because of the false fear that they were dirty disease carriers) - along with other transgressions and peccadilloes suffered by her ancestors.

In addition, they dispel many false stereotypes (i.e. all Chinese people are martial arts experts and their passivity), through their travels of hidden treasures within "C-Town."

THE ROCK IS KING!
"The Rock" is cast in the "King Kamehameha Project" that is being produced by Jon Shestack for 2003/2004. NOTE: Kamehameha conquered the tribal-ruled seven Hawaiian islands between 1795 and 1819 and made himself king.

The film will focus on how he pulled Hawai'i together when he realized how big the outside world was. He was not out for personal glory; he was always out to preserve Hawai'i. He knew he couldn't have a Hawai'i that was fighting amongst itself; he knew he had to build up his nation. He was a man of great vision; he assimilated weapons, taking the white man's techniques, and innovated them. It will also include his love for Queen Ka'ahamanu.

KELLY HU IN X-MEN 2
Kelly Hu has been included in the cast of X-Men 2. She will begin filming after she has completed the Jet Li/DMX film titled "Cradle 2: The Grave."

20th Century Fox described her role as "Yuriko Oriyama, better known as the comic book's Lady Deathstrike. This feared mutant is a prominent ''X''-villain and archenemy of Wolverine, whom she believes responsible for her father's death.

BRIAN MAEDA'S FILM - BUDDHA HEADS OPENS
Brian Maeda's "Buddha Heads" is an independent film that opened at selected theaters to provide audiences an accurate observation of Asian gang life in the "Crenshaw" area.

LA Times' Kevin Thomas states that the film . . . "defies the stereotype of Japanese Americans as model citizens . . .how many fictional sagas, as opposed to documentaries, have been made about the Japanese American experience and its remarkable collective triumph over racism and injustice?

LILY MARIYE'S NEW CAREER
After years of playing a nurse on "ER," Lily Mariye has started her career as a director.

Mariye has appeared as Nurse Lily Jarvik since the show's 1994 debut.

"The Shangri-la Cafe," a short film based in part on her Japanese American family's life in Las Vegas in the late 1950s was her first effort that has won many awards.

Lily Mariye's Japanese American parents suffered from post W.W.II racism in Las Vegas Nevada - one of the last cities in the western states to desegregate in March 1960.

As a result, they made a living by opening a restaurant that served Americanized 1950's style fake Chinese food. In her film, Mariye used a small daughter to represent real innocence while asking asking questions that everyone was thinking but no one would dare to ask. Questions such as "is there a color that we're not supposed to be?" "Are we that color?" Mariye made the jump to directing through the American Film Institute's Directing Workshop for Women, founded in 1974 to bring more women into the mostly male ranks of film and TV directors.